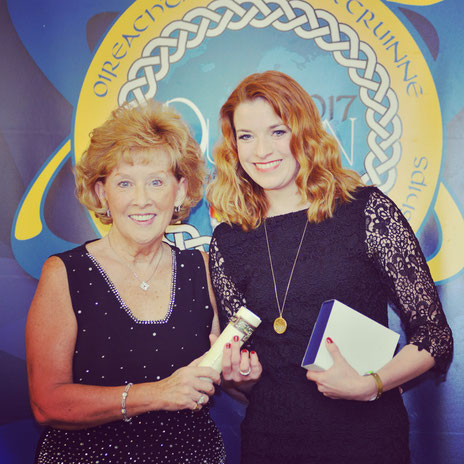 Mira Amadea just came back from Dublin visiting the World Irish Dancing Championships and to be a part of the Graduation Ceremony for new Teachers (TCRG) with An Coimisiún Le Rincí Gaelacha - Irish Dance Commission Dublin .  
We are happy, that Portugal has now it´s first certified Irish Dance Teacher. 
Very soon we will participate in our first Irish Dance Competition (Feis) to present Rince Na Lisboa Academy of Irish Dance Portugal!
Stay tuned or be a part of #bringirishdancetoportugal !
-Rince Na Lisboa Academy of Irish Dance-
#rincenalisboa #TCRG #irishdancelisboa #clrg #rtme